Exercise… 
I know, it's not a very popular word is it?
The very thought often brings an association of pain, sweat, and guilty thoughts like "I should really be doing more". For most of us, it's something that sits on our 'to-do' list. Something that we begrudge. We hear recommendations to complete 60 minutes of exercise daily which can seem such an insurmountable task that the whole idea just gets put in the too-hard basket.
For the last 17 years I've heard time and time again, that the most common reason people give for not exercising is "I just don't have the TIME!"
I want to help change that.
I'd love to revolutionise the way people think about exercise, making it incredibly easy to fit in, so that they too can reap the amazing life-giving benefits it brings.
The former me…
I too know what it's like being so busy that I didn't have time to exercise. Back in 2004, (for full disclosure this was back when I was working in a large gym) I would spend 12 or more hours working 'hard', mostly sitting in the management office, rather than being on the gym floor like the health and fitness role model I should have been.
It wasn't until I studied anatomy and physiology in more depth that I discovered new time-saving ways to train and see better results. I'm so grateful to Kerry and Rowena McEvoy who founded the New Zealand College of Fitness (now MAX College) for first introducing me to these revolutionary concepts.
Their analogy has stuck with me, that even busy people still find four minutes a day to brush their teeth, so why can't we all fit in four minutes of movement a day to take care of our entire body?
I was incredibly privileged to instruct as a lecturer at their college and to be mentored by such passionate advocates for health and happiness.
My paradigms quickly shifted as I discovered how easy it could be to fit in workouts, when before I thought that I had 'no time.' By using efficient, effective training techniques, I saw immediate benefits for myself and incredible results in my clients.
Over the past decade, I've continued researching the studies to see what the science tells us about the smartest and most effective approaches to exercise and reflected on how to apply this for busy people. We now know that short bursts of intensity provide excellent health benefits and are much easier to stick to long term.
Thus, my fundamental exercise philosophy was born, which is to
Snack on Exercise!
I love seeing the freedom that people experience when they realise they don't have that time barrier of having to slog it out for hours a week to see benefits.
Most of all, I love snacking on exercise because it allows people to experience and fall in love with all the amazing benefits of moving your body and keeping it supple, fit and strong, for life.
The challenge with our modern lifestyle
We now have so many labour-saving devices, all designed to save us time, but ironically we have less time than ever. We've sped life up, crammed more into it and created a flat-out pace where our minds are racing but sadly our bodies are often left sitting, saturated in stress chemicals.
We miss out on time just to be. Time to breath. Time to move our bodies.
I see far too many people that are stressed out and weighed down by this overloaded lifestyle. We need to turn this around and I believe that exercise is a fundamental key for positive change!
Rather than handing people complicated, long-winded programmes with 16 or more exercises (I've received several of these over the years from very well-meaning fitness professionals – despite having asked for quick routines), we need to make it achievable. What if we could space out short 'snacks' of movement throughout the day (and while we're at it, combat the risk factors of a sedentary lifestyle)?
What if we were to simply snack on exercise?

To fit it into our day one minute at a time by doing press ups on the kitchen counter while the kettle boils. To jog up every flights of stairs that we see, to do squats while reading our email, to have a 30 second dance party at any given moment, to having standing meetings, to lift the kids in the air and join them on the playground. To move, breath and play as children do, even just for a few moments, every single day.

This is about helping people to get started. To realise that you've got to "start where you are and do what you can." No matter where your fitness level is at, there is something you can do and you don't need any fancy equipment to be able to get your heart rate up or strengthen your muscles.
Exactly what you do, may look different at age 37, than it will at age 73, but there are always options.
My hope is to see people inspired and to inspire those around them, so that together we create a positive ripple. 
The ripple I've seen
Over the past few years I've seen, so many people's eyes light up, when I explain the concept of snacking on exercise and had so many people rushing up to me after a talk wanting to find out more about how to make it a part of their lifestyle. Over and over, clients rave to me about what a new outlook this philosophy has given them. I'm amazed at the sheer number of people that tell me that it has completely removed their excuses and made it so easy to fit exercise in.
Disheartened mums who 'never had time' now find they can do a few minutes here and there, with their kids, without the mind-set that they need to get changed or go anywhere (let alone arrange for childcare). Busy administrators tell me how refreshed and alert they feel and how much more they achieve, just by taking short active breaks.
This sort of feedback got my attention and got me thinking!
Then one day I heard about streaking
In 2013 I read a great article in the Walking New Zealand magazine about the concept of Run Streaking. Don't get concerned, this has nothing to do with taking your clothes off! Run streaking is where people commit to running every single day, in a continuous streak. If you miss a day you start again at zero.
I discovered that there is even an international Run Streakers Association who officially define run streaking as running "at least one mile (1.61 kilometers) within each calendar day."
These guys are impressive. You can't call yourself a run streaker until you've got a solid streak of 365 days under your belt. When I last checked, Jon Sutherland from West Hills California held the longest streak.
Get this – his streak has lasted over 48 years.
(That's over 17,500 days!)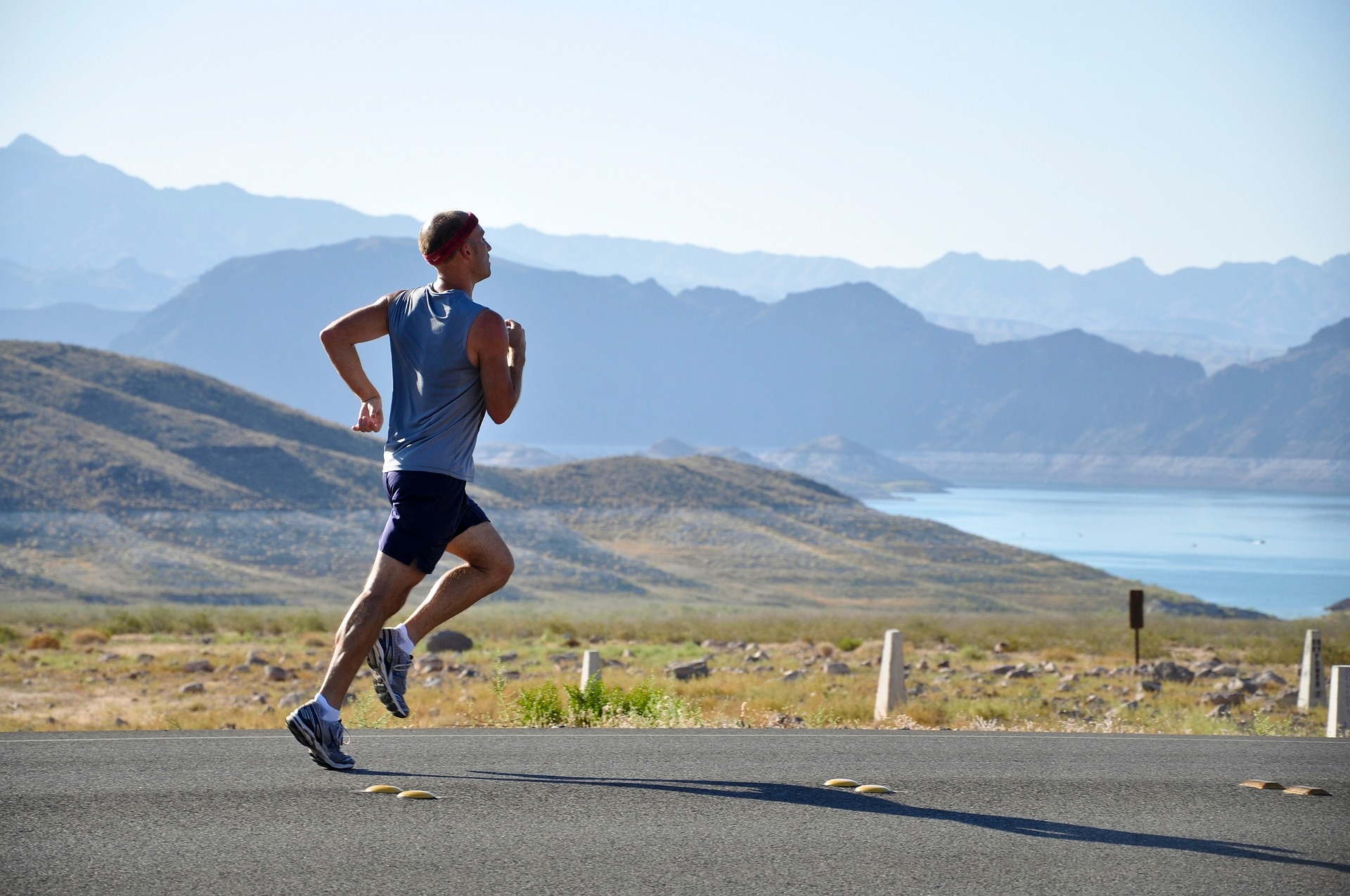 The run-streaking idea got me thinking – what if you could commit to snacking on exercise every day (maybe even for the rest of your life?)
I also admire Hailey Bartholomew's 365 grateful photo project, which encourages people to photograph one thing a day that they are thankful for. It has helped thousands of people to boost happiness and overcome depression.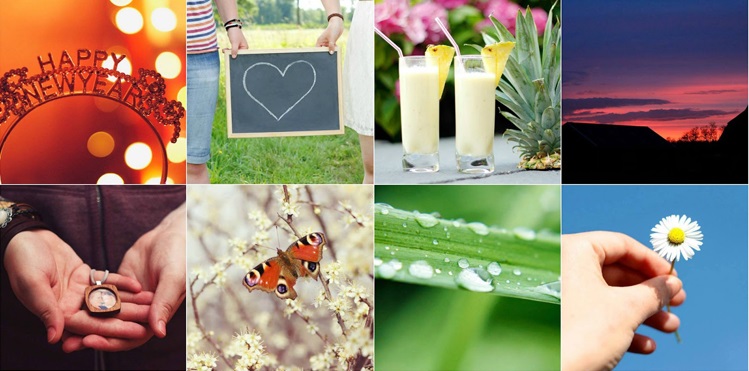 More recently, I've been incredibly inspired by Taryn Brumfitt's Body Image Movement which teaches women the value and power of loving and embracing their bodies.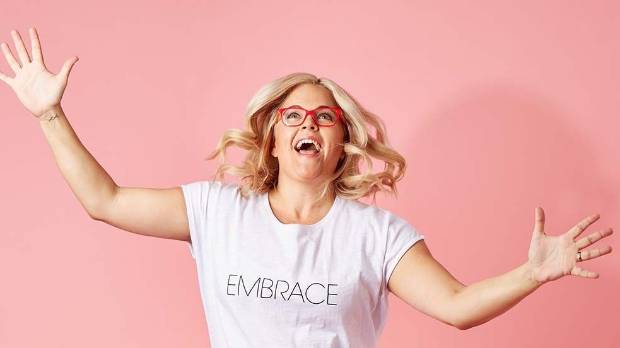 I love these concepts and am amazed at the power of these thought leaders to positively impact the world.
So, my own thought was formed…
What if we could start a Snack on Exercise Movement?
What if we could commit to snack on exercise for four minutes, every single day in a continuous streak?
Imagine how much healthier and happier the world would be if we could create a movement which gains traction and goes global! One that empowers people through education and experiential learning. Picture all the ways we could share the journey together, inspire, encourage and connect with one another via the use of social media. Imagine being part of a community where it's more common to be fit, healthy, upbeat and energised than the opposite of those things.
The ultimate goal is to make an impact in reducing the rates of what I call the three big 'D's – depression, diabetes and disease.
I believe it is possible and I hope you are inspired to join me!
Snacking on exercise is so good for your body, mind and soul.
Most of all it is achievable – for everyone!
I'm putting the idea out there –  try it out for 7 days and see what a difference it might make to YOUR life!
If you're inspired, here's how you can get involved:
1) Share the promo video

Help us spread the word about the movement by sharing the Snack on Exercise trailer with your friends, family and social media networks from here.

3) Register for the challenge

Join our FREE 7-Day Snack on Exercise Challenge and get the support and inspiration you need to try it out for yourself! You can register in the yellow box below – you'd be mad not to!

4) Join the community

Join the conversation in our online community and connect with positive like-minded people as we all learn new ways to snack on exercise every day. Yes please!

5) Become a contributor

If you are a wellbeing professional or advocate who is passionate about this movement and great at communicating, we would love you to apply to become a contributor. You can request an info pack right here.
I'm super excited and I hope that you are too!
Let's work together to create a global movement that totally transforms the way we view exercise. This is about shifting our paradigms, overcoming the barriers and freeing us up to be able to enjoy all of the life-giving benefits of exercise and movement.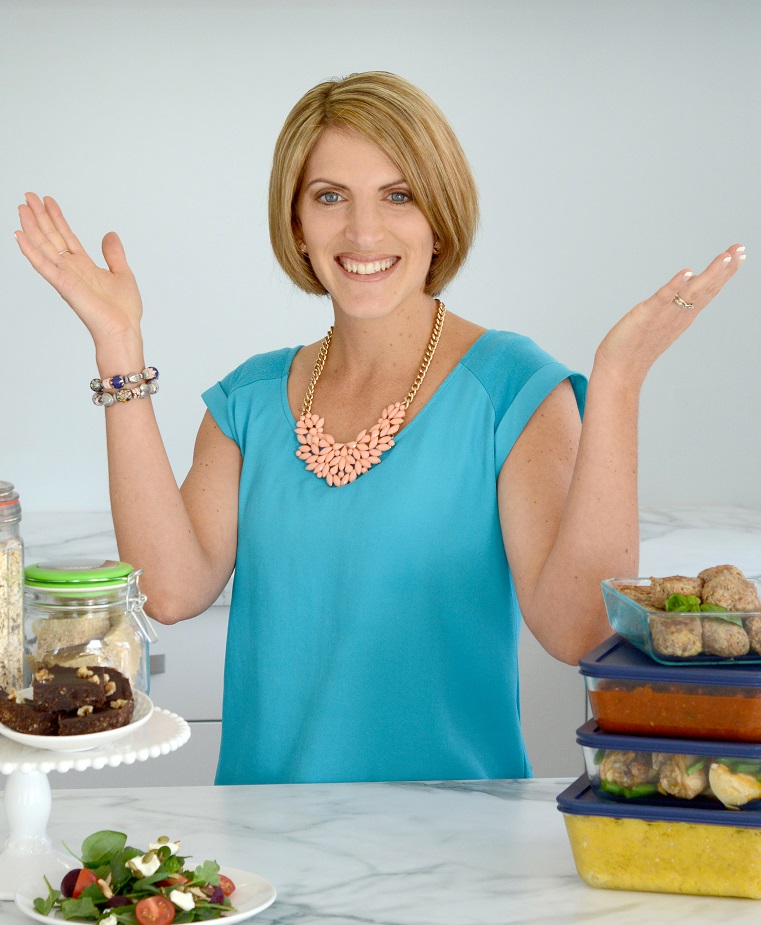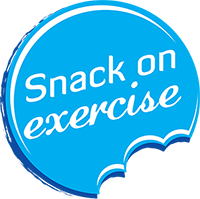 P.S. Did we mention that there is no cost? This 7-day challenge is totally gratis. So go ahead and register today and invite your friends!